Happy New Year & December Newsletter
Posted On December 31, 2019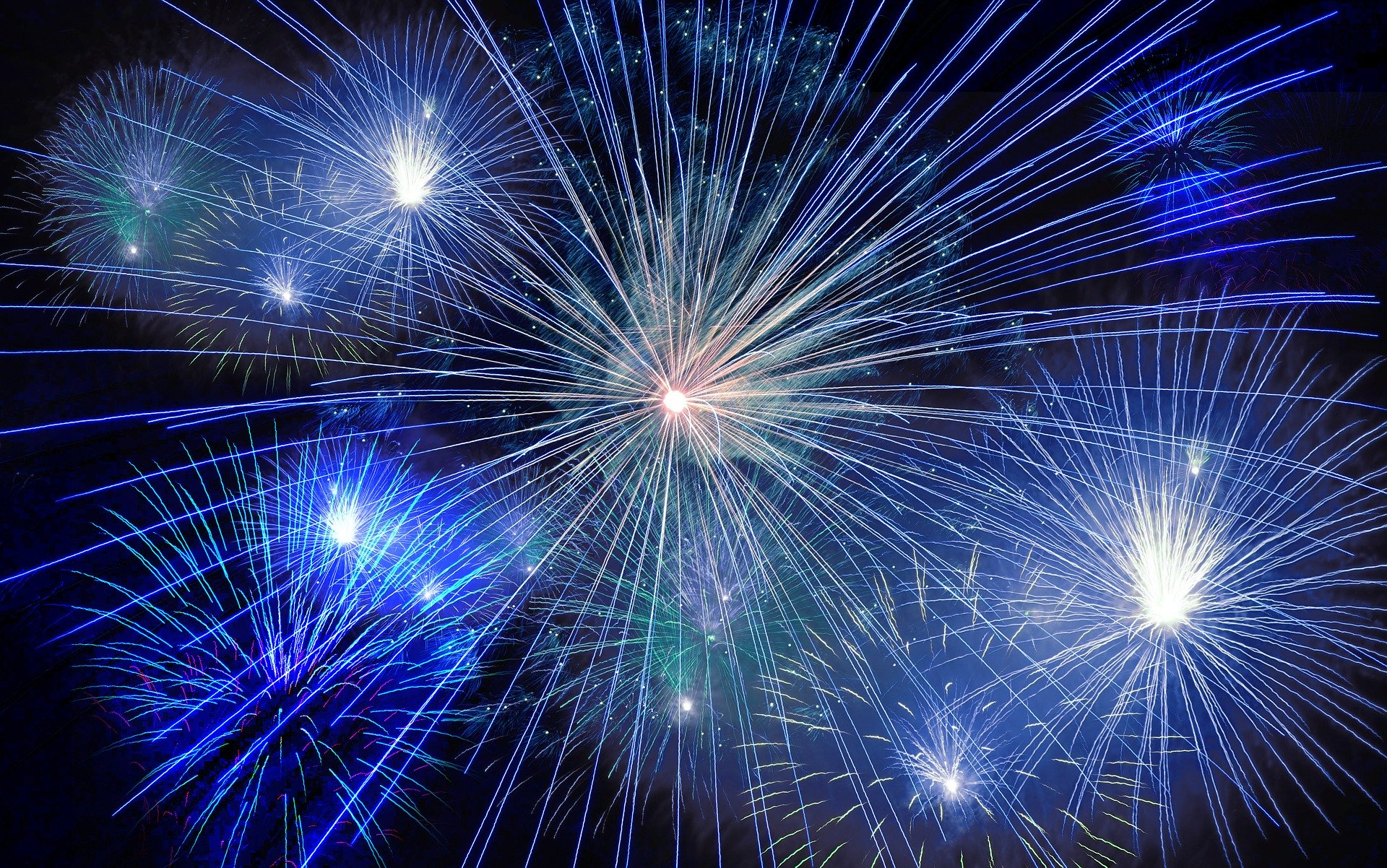 Happy New Year!! We hope that you had a wonderful holiday season and made great memories.  As 2019 ends,  we wanted to say thank you for your support and confidence in us for your appraisal services.   This year was a great year and we were honored that you chose us for your residential and commercial appraisal needs.  We had a great year of residential services including, single-family homes, waterfront properties, new construction, barndominums, condominiums, and high-end luxury homes.  We also enjoyed providing commercial services for warehouses, commercial land, office/retail, and equine facilities.  We appreciated the continued relationship with many of our clients and the new clients of 2019.  We look forward to continuing to provide you with reliable appraisal services in the year 2020.
We have been experiencing some technical issues with our blog and with the very busy end of year work we have not been able to provide the December Newsletter earlier.  I think that I have now fixed some of the issues in WordPress.  It is the last day of 2019 but here it is!
Real estate markets are still inching up ever so slowly.  Most metrics are trending upward.  Median Sales Price – up slightly; Marketing Times- up; Supply-Up; Volume- Flat.  The charts below represent the month of November compared to the same time last year and have been seasonally adjusted.   Here are the charts:
Median Sales Price Trends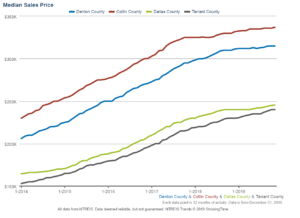 NOVEMBER 2019
 Days on Market
NOVEMBER 2019
Months of Supply
NOVEMBER 2019
Volume
NOVEMBER 2019
These charts have been seasonally adjusted.  Take a look at the monthly chart that shows more of the seasonal trends.   In the past four years, the market prices have consistently peaked in June.
In next month's newsletter, we will be able to do a full recap of 2019 as December's numbers will be in.  We try to publish the newsletter after 2 weeks into the month in order to allow time for all of the data to be collected.
This marks our 4th year of sending out a monthly newsletter.  We hope that you enjoy it and get something out of it each month.  Please let us know if there is something you would like to change or add to the newsletter to make it an even better experience. 
Due to some technical difficulties we are experiencing on our site, I was not able to upload the interactive charts.  Once the issues are fixed I will update this newsletter so that the charts are interactive.
Please look forward to our January Newsletter which will have all of the end of year data and analysis available.
Have a safe and Happy New Year!
David & Shannon Slater
About The Author
Shannon Slater
Shannon is a Certified Residential Real Estate Appraiser and serves as the Vice President of the DW Slater Company. She joined David at the DW Slater Company in 2006. Shannon graduated Cum Laude from the University of North Texas with a BA degree. Prior to joining the DW Slater Company, she was an Elementary School Teacher for the Pilot Point Independent School District. Shannon is an FHA Certified Appraiser. Shannon is a designated member of the National Association of Appraisers and a member of the Association of Texas Appraisers. In her free time, Shannon enjoys spending time with her family, singing in a local church choir, and tandem cycling with her husband.