Thawing Out- February/March Newsletter
Posted On March 3, 2021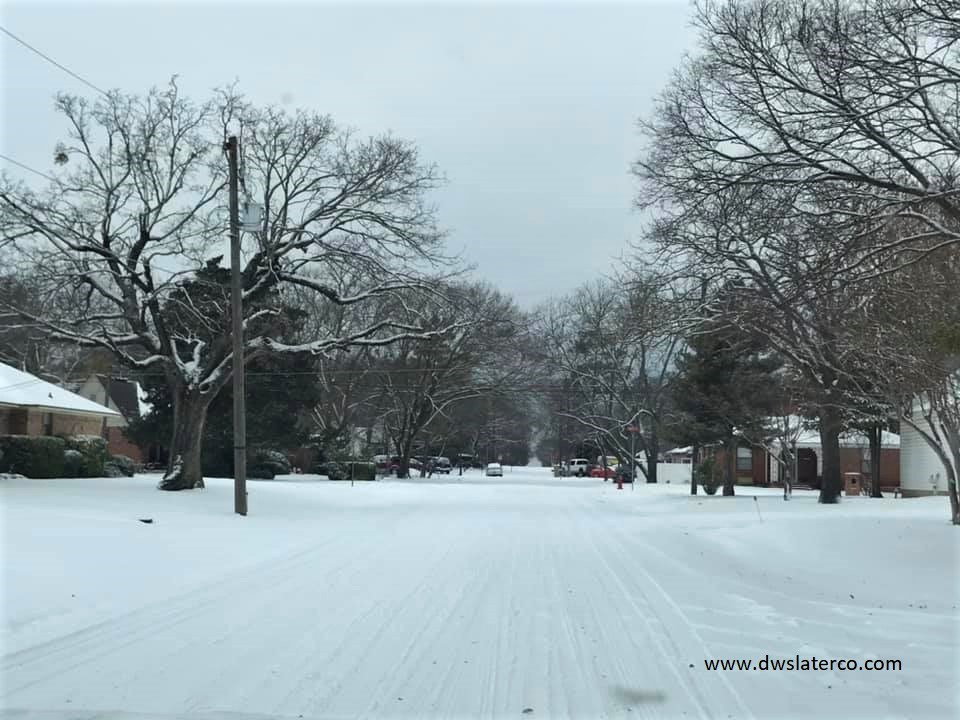 We have been publishing this monthly newsletter since 2016. We apologize as we did not get last month's newsletter out as we were hit with unexpected challenges related to the Texas Winter Storm that impacted our entire state as well as other parts of the US.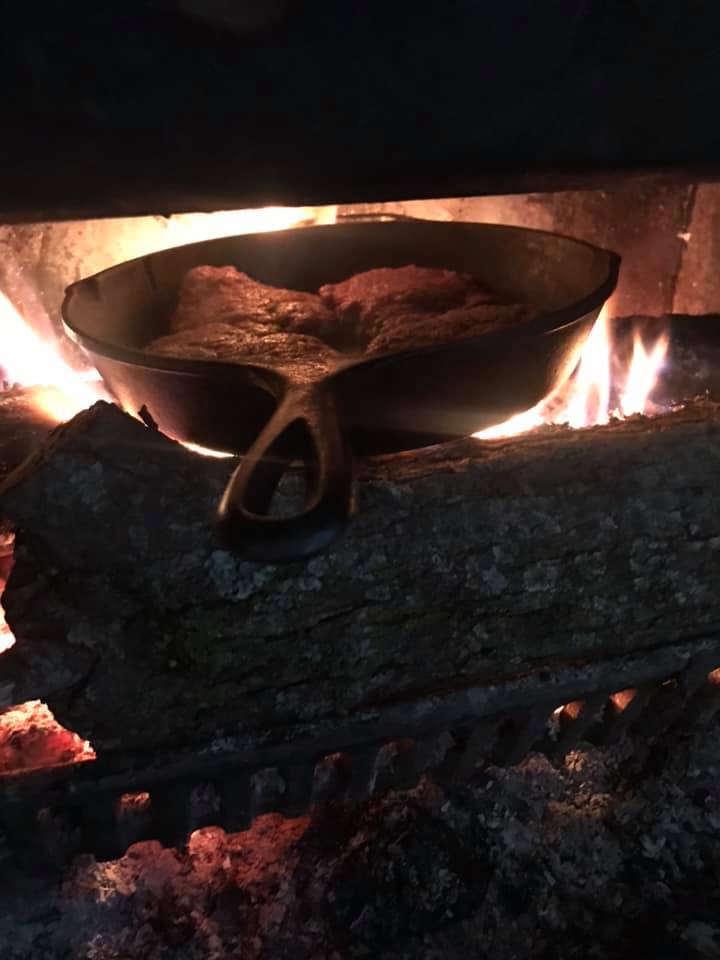 We, like many, others were without power while temperatures plunged as low as minus 6 degrees in our area. We survived with a fire in our fireplace and using our camping gear indoors, including cooking in the fireplace. Unlike, other power outages, there was nowhere to go. Grocery stores, gas stations, restaurants were all closed and everyone was doing their best to stay warm.
It was a catastrophic failure of our Texas Power Grid and the death toll is still being calculated. The latest number is 70 and it rivals the death toll from Hurricane Harvey. We have friends that have been without water until today. That is 17 days without running water. These were some of the coldest temperatures Texas has seen and our homes are not built to keep heat in. On the contrary, we deal with trying to keep our homes cool during the heat. As a result, frozen pipes burst in many homes and businesses. Plumbers have been unable to keep up with the demand. Texas even granted emergency permits for retired and out-of-state plumbers to assist in getting pipes repaired.
We are thankful that our pipes survived but the power outages, as well as phone and internet connectivity issues, resulted in four days we were unable to operate. Once operational, we have been working diligently to get appraisal work to our clients as expediently as we can without compromising quality. We appreciate our clients that have been understanding. Thank you! This newsletter will be a combination of February and March market updates. We typically like to wait about 2 weeks into the month so that most of the data has come into the system. If there are dramatic changes in the numbers we will make an update.
We may have been frozen for a time but the markets are not. The North Texas real estate markets are still seeing upward price trends as supply continues to be low and demand high. Marketing times and supply are down and volume is down year over year. Here are the charts for February:
Median Price Trends
FEBRUARY 2021
Median Price Per Square Foot
FEBRUARY 2021
Days on Market
FEBRUARY 2021
Months Supply of Inventory
FEBRUARY 2021
Denton County
0.7 | -70.8%
Volume
FEBRUARY 2021
Denton County
876 | -20.4%
Freddie Mac Housing Price Index
Thanks to an excellent post from an appraiser colleague, Joseph Lynch, we have decided to include the Freddie Mac Housing Price Index for the DFW area. Freddie Mac publishes these monthly and they go back as far as 1975. The FMHPI provides a measure of typical price inflation for houses within the United States. Here is the current Housing price index for DFW compared to the US.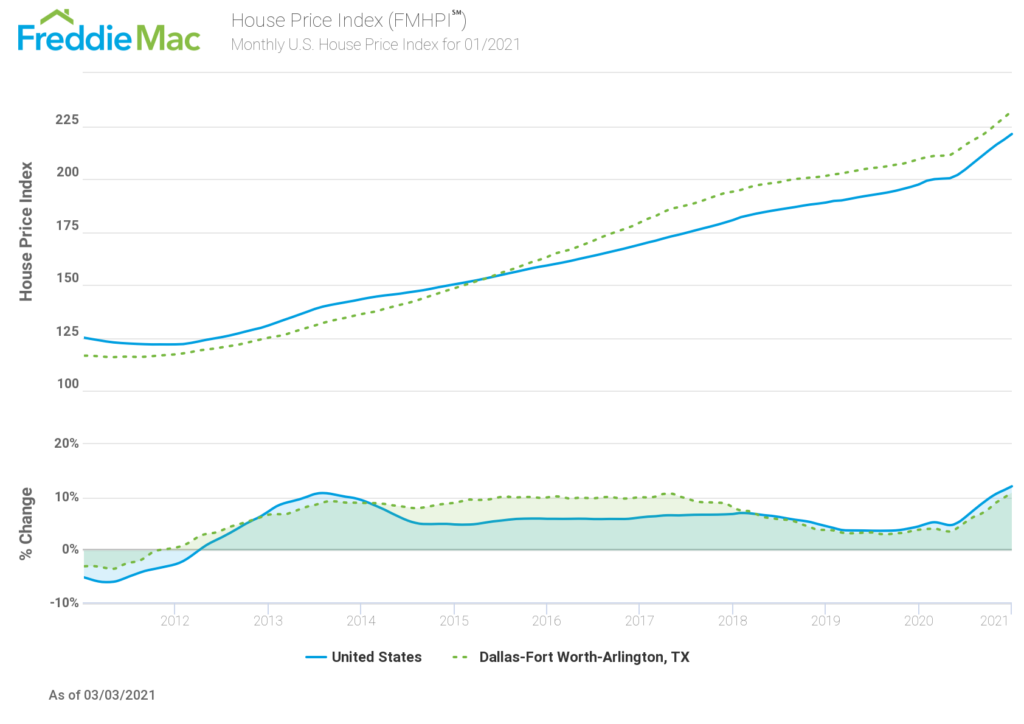 You can see a steady increase in the FMHPI and DFW intersected the US FMHPI in 2015.
The Texas Real Estate Center also publishes a Home Price Index for DFW. This also gives a look and how much it has increased since 2014. This is something we will continue to watch in our markets.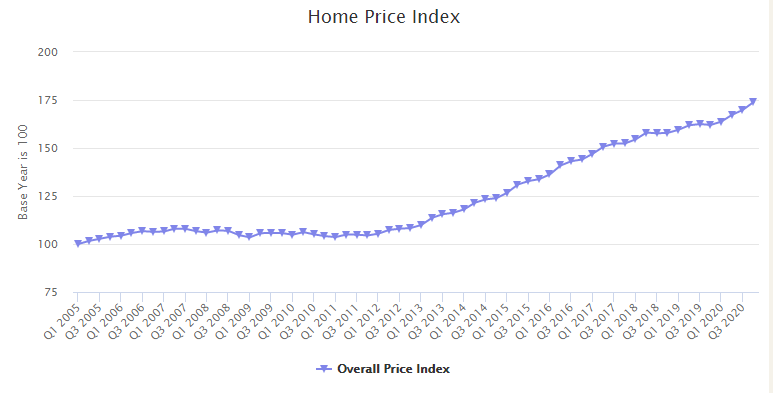 Looking Back- Home Price Appreciation
As the Home Price Index data indicates, we have been experiencing great price appreciation. Here is a look at the median sales price in our region comparing today to 2012.

---
Looking Ahead to Spring
Typically the markets pick up in spring but as you know, last year our markets paused from March to June as we were dealing with the onset of the pandemic. We will look forward to reporting to you what happens as we thaw from the frozen winter into a budding spring. The picture above was taken at a local Tulip Farm near us, Texas Tulips, which just opened up today. We will also report to you the lasting impacts from the pandemic and the winter storm.
As always, thanks for subscribing, and let us know if we can assist you in any way. Just contact us at www.dwslaterco.com
About The Author
Shannon Slater
Shannon is a Certified Residential Real Estate Appraiser and serves as the Vice President of the DW Slater Company. She joined David at the DW Slater Company in 2006. Shannon graduated Cum Laude from the University of North Texas with a BA degree. Prior to joining the DW Slater Company, she was an Elementary School Teacher for the Pilot Point Independent School District. Shannon is an FHA Certified Appraiser. Shannon is a designated member of the National Association of Appraisers and a member of the Association of Texas Appraisers. In her free time, Shannon enjoys spending time with her family, singing in a local church choir, and tandem cycling with her husband.