January Newsletter-2019 Year in Review
Posted On January 23, 2020
Photo by David McBee from Pexels

"And now we welcome the new year. Full of things that have never been."

Rainer Maria Rilke
We hope that your 2020 is off to a great start! As we enter another year, we wanted to look back at 2019 and review the year. We went a little more in-depth with some of the statistical data and have some different graphs for you. This year we continued to see population growth as inventories are beginning to increase. Some interesting stats of note:
Tarrant County had the largest number of sales in 2019
All four counties show slight price increases in 2019
All four counties have increased supply
All four counties have bank-owned (foreclosure) of less than 1%.
Here are the numbers and stats for 2019: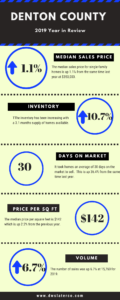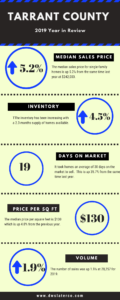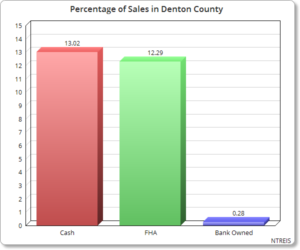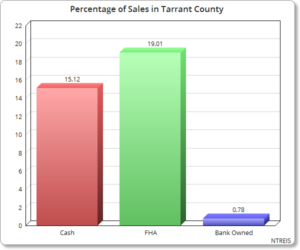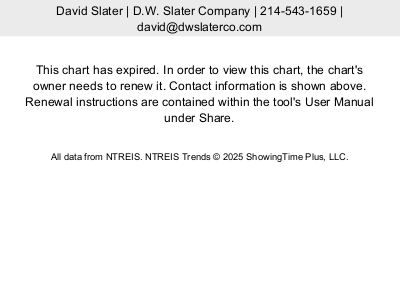 Overall the markets are flattening with slight increases for the year.  We are not in a down cycle. As the Texas economy remains strong and population growth continues we do not anticipate a market decline.  That said, unforeseen things can impact the market, thus we will continue to provide you with monthly updates and information. 
**Please note that these statistics are general market trends and are not considered to be used to determine the value of your specific home**
Please let us know if there is are other metrics or information you would like us to cover for North Texas.
About The Author
Shannon Slater
Shannon is a Certified Residential Real Estate Appraiser and serves as the Vice President of the DW Slater Company. She joined David at the DW Slater Company in 2006. Shannon graduated Cum Laude from the University of North Texas with a BA degree. Prior to joining the DW Slater Company, she was an Elementary School Teacher for the Pilot Point Independent School District. Shannon is an FHA Certified Appraiser. Shannon is a designated member of the National Association of Appraisers and a member of the Association of Texas Appraisers. In her free time, Shannon enjoys spending time with her family, singing in a local church choir, and tandem cycling with her husband.