November Newsletter- Markets Slowing? Not So Fast!
Posted On November 17, 2021

"When I started counting my blessings, my whole life turned around."

Willie Nelson
As we are entering a busy holiday season, I hope that you are able to take some time for reflections. I do know the times have been trying the past 2 years. There have been many losses and changes for many of us, but because of this I truly cherish the time we get with family and friends. At the bottom of this newsletter is a Thanksgiving recipe we are sharing with you as our gift to you.
Real Estate Markets
Our markets have been appreciating rapidly within the past twelve months, so if you are a homeowner and have owned your home for a while, you might be thankful for the equity in your home. The factors that have been contributing to this home price appreciation are high demand, low supply, low mortgage rates, and shifts to work from home.
Market slowing? Not so fast! -In the last two months, we saw a few signs of cooling in the market, but that didn't last long. All four markets are showing price increases from the previous month with the exception of Dallas County. All four counties are up double digits YoY. Inventory has gone back down and marketing times are less than a week. Volume has slowed both YoY and from the prior month. The bidding wars do seem to be subsiding some as the percentage over list price is still diminishing. Refer to the charts below.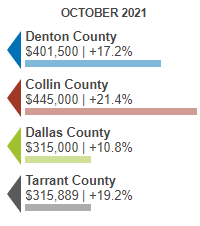 Median Sales Price
OCTOBER 2021
Months of Inventory
OCTOBER 2021
Days on Market
OCTOBER 2021
Sale to List Price Percent
OCTOBER 2021
Volume
OCTOBER 2021
The housing market in DFW is getting even more complex as we are seeing rising rents. Per RealPage, the North Texas area has the highest demand for apartments in the nation with 15,400 people moving to the area within the months of April and June of 2021. Some renters are now looking to buy as mortgage rates are still at historic lows with rates dropping back down below 3% last week. This just fuels the demand for housing.
---
Appraiser's Corner
Check out this month's information just for real estate appraisers. If you have information that you think would be good here, please let us know.
Free Webinar from George Dell
George Dell has been providing some very helpful free webinars. Last month's webinar was with Bruce Hahn, showing ways to reduce revision requests. The upcoming seminar is with Lyle Radke from Fannie Mae. You can click the image below to register or click here.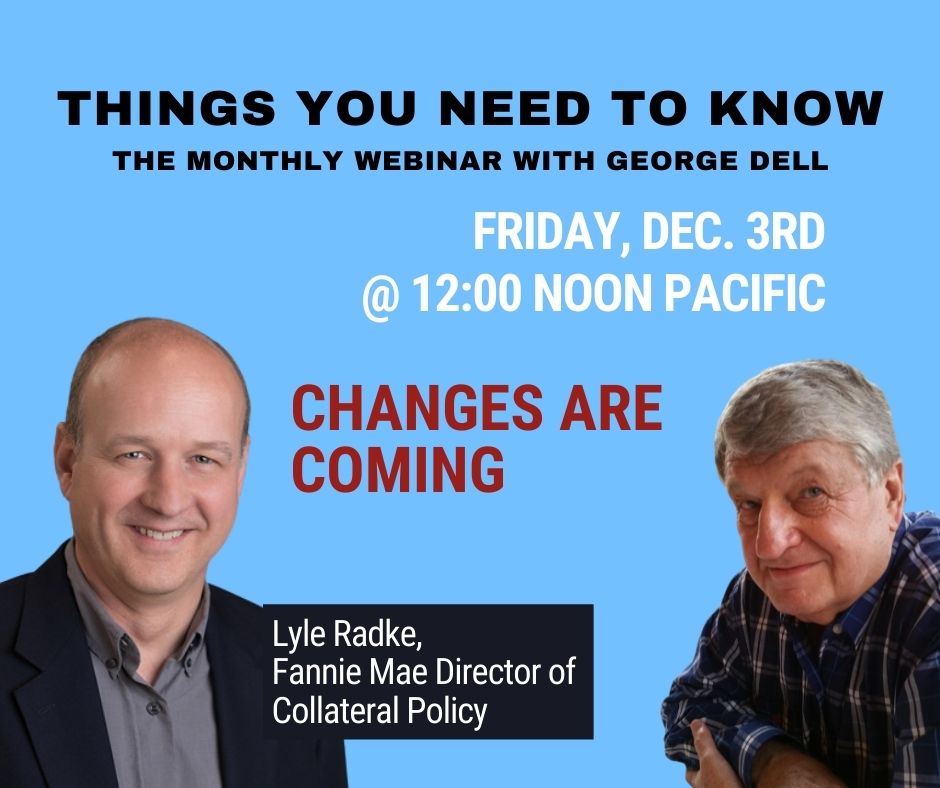 ---
Our Gift to You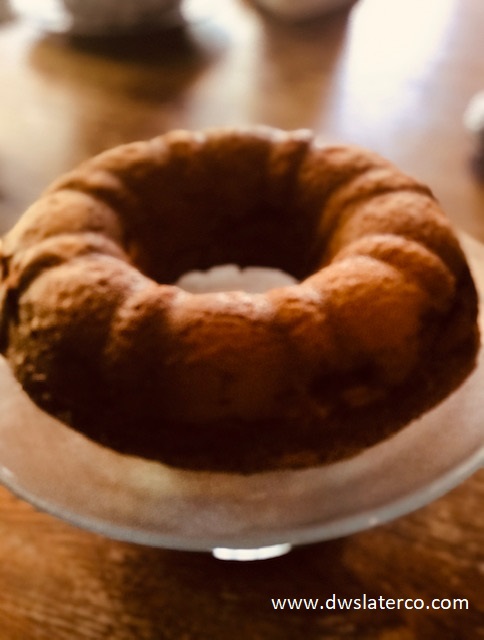 Nana's Pound Cake
Cream together:
2 sticks of margarine
1/2 cup of shortening
3 cups sugar
5 eggs
Gradually add:
3 cups flour
1/2 tsp salt
1/2 tsp baking powder
Alternate with:
1 cup of milk
1/2 tsp almond flavoring
1/2 tsp coconut flavoring
Bake 1 hour and 25 minutes at 325 degree oven in a greased angel food pan or bundt pan.
This recipe has been passed down for years in our family and is definitely a family favorite! We wish you all a Happy Thanksgiving!
Stay tuned as we continue to report on the real estate markets in North Texas. Want to subscribe to this newsletter?
About The Author
Shannon Slater
Shannon is a Certified Residential Real Estate Appraiser and serves as the Vice President of the DW Slater Company. She joined David at the DW Slater Company in 2006. Shannon graduated Cum Laude from the University of North Texas with a BA degree. Prior to joining the DW Slater Company, she was an Elementary School Teacher for the Pilot Point Independent School District. Shannon is an FHA Certified Appraiser. Shannon is a designated member of the National Association of Appraisers and a member of the Association of Texas Appraisers. In her free time, Shannon enjoys spending time with her family, singing in a local church choir, and tandem cycling with her husband.