Leaves & Prices Are Falling- November Newsletter
Posted On November 30, 2022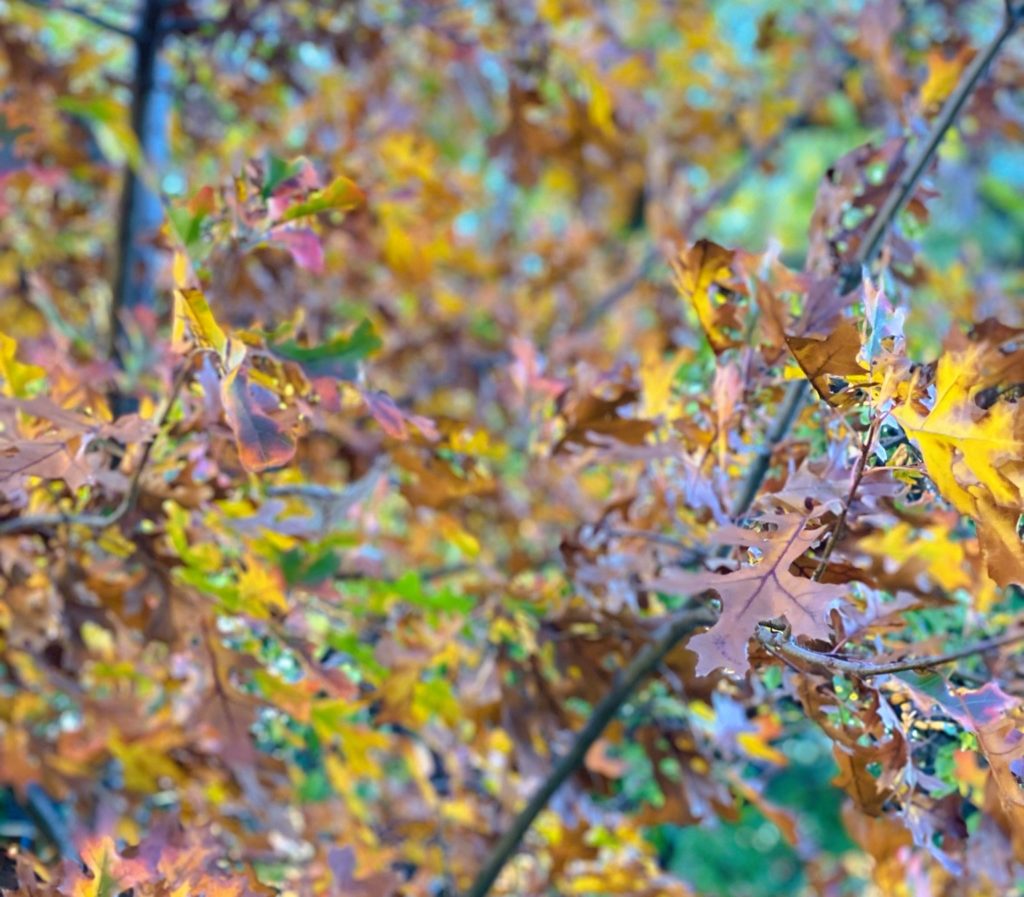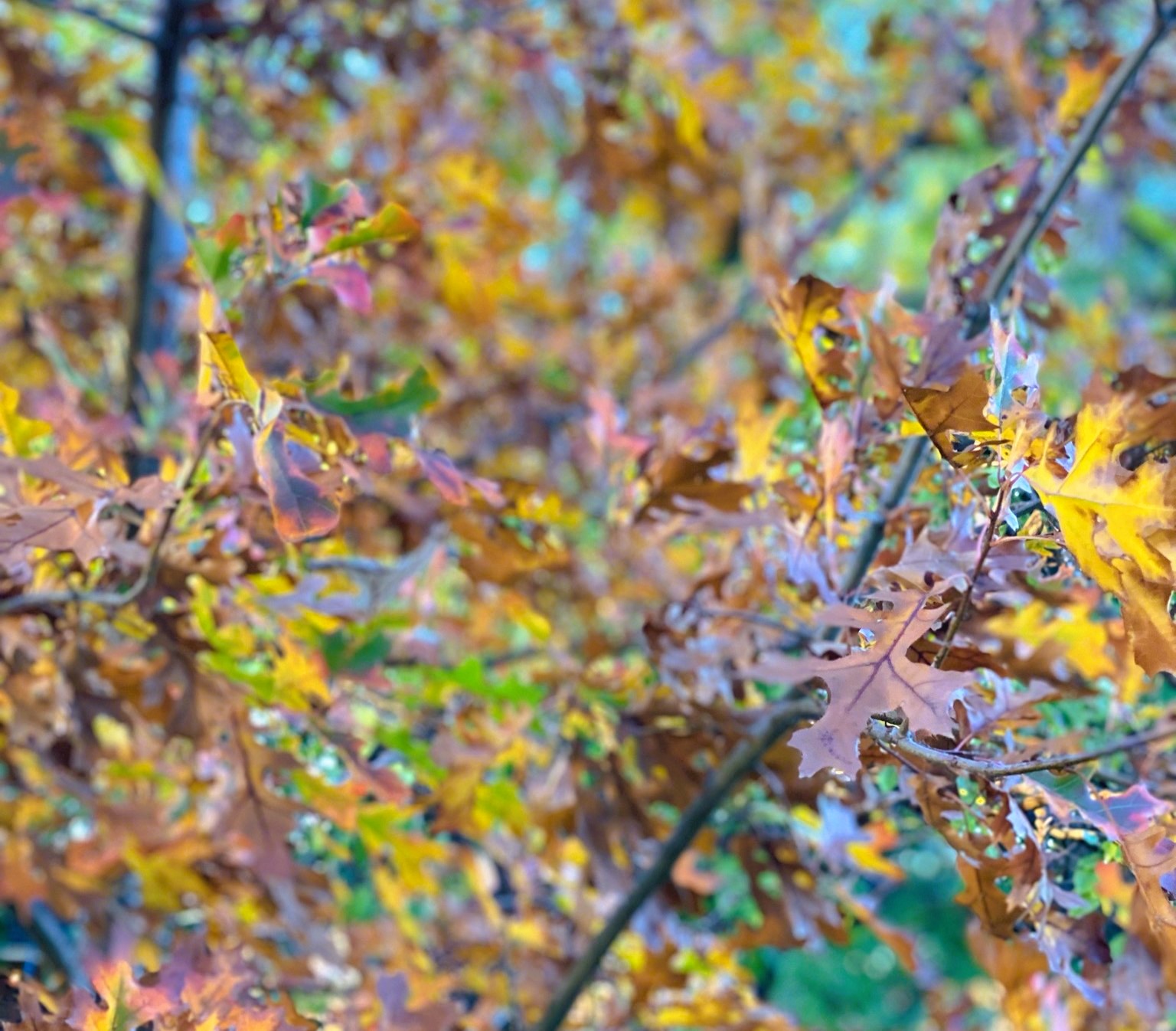 Here in North Texas, we are finally starting to see the leaves turning colors and begin falling. It's pretty but doesn't last long and soon we will enter the bleak and gray winter months. I tend to make a comparison of the seasons with the housing market but it often works in tandem. There is seasonality in real estate markets. Within the past two years, the seasonality trends have been less because we had such high demand and low supply. Low mortgage rates gave buying power as millennials finally jumped into the home buying market, yet the low supply of available homes created rapid price appreciation in our markets. Now, that mortgage rates have more than doubled since March, the buying power has diminished and the market is slowing. Prices peaked in May.
Should we be worried? Are we headed for a crash? Right now, we are actually heading back into a more healthy and stable market. The extreme levels of supply relative to demand were not sustainable, healthy or stable. The market is never static and is in constant flux with many different layers and factors that impact it. Could it get worse? Yes. Could it get better? Yes. Will mortgage rates continue to increase? Will inflation decline? Will the job market continue to be strong? Will work from home continue to change where we live or will companies demand workers back in the office? We will continue to follow the trends and do our best to explain how the real estate market is impacted by them. I would love to know your thoughts as well.
In the meantime, you can check out the current numbers and trends from October, along with a sneak peek at the November numbers in Dallas, Tarrant, Denton & Collin counties.
Median Sales Price
Days on Market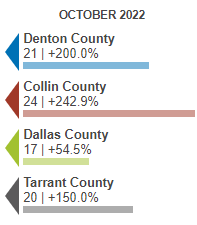 Months of Supply
Percent of Original Price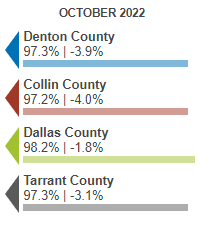 Volume
Takeaways
Sale price decline is flattening
Days on the Market continue to climb
Supply increase is flattening
Sellers are no longer getting over list price
Volume is down
Sneak Peek 👀
November has almost ended and it takes a few weeks for all of the data to come in but the trends are currently showing some flattening. Just a slight decline in price trends and a very slight increase in the number of listings.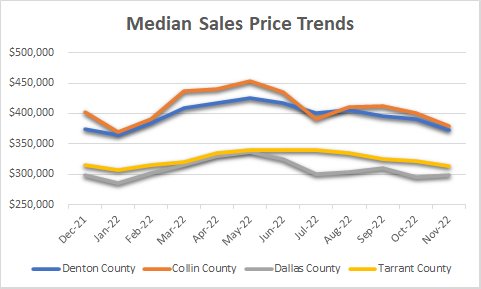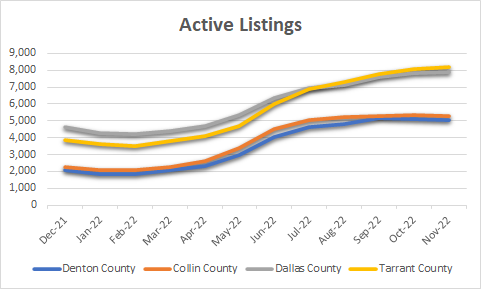 ---
Read📖
New Home Sales Fall Back in September as Interest Rates Jump Higher-NAHB
Hard To Track A Scuzzy Housing Market– Housing Notes
The U.S.HousingShortage from a Local Perspective– Fannie Mae
Between a Rock and a Hard Place– Working RE
Sins of the Past Are Back to Haunt Appraisers– Working RE
Giving Thanks- Again?– George Dell
How to Avoid and Respond to Appraisal Board Complaints- McKissock
Get ready for the Great American Land Rush– Insider
Bringing up the housing market during Thanksgiving dinner– Sacramento Appraisal Blog
Overcoming Challenges Appraising Mixed Use Property- realquantum
Newz: Crazy Appraiser Stories.Market Value Definition Outdated?– Appraisal Today
Land Scarcity, Zoning and Construction: Overcoming the Building Challenges Facing Municipalities Across the Country– David K. Anderson
The U.S. Is Running Short of Land for Housing– Wall Street Journal
What Does A Real Estate Appraisal Include?– Birmingham Appraisal Blog
Listen 🎧
Logan Mohtashami on why the Fed is using housing as a sacrificial lamb– HousingWire Daily
Appraiser Ryan Lundquist on home pricing in a volatile housing market– HousingWire Daily
Attracting More Appraisal Business– Cleveland Appraisal Blog
USPAP and Neighborhood Analysis. What You Need to Know Now!- The Appraiser's Advocate
Analyst Logan Mohtashami's 2023 housing market outlook– RealTrending Podcast
LOW-BALLERS, BOTTOM FEEDERS, AND PRICE WARS– Real Value Podcast
Real People Who Are Actually Up In Lender Volume- The Appraiser Coach Podcast
Watch📺
View From the Feds: Economic Overview– Free Webinar from ASFMRA
Webinar: Early Predictions for the 2023 Real Estate Market– Altos Research
MarketChange and CompReview- Rick Mayberry
First steps to non-lender work in a down market– a la mode/ CoreLogic
View From the Fed: Economic Overview and Outlook– ASFMRA
WEBINAR | Commercial Appraiser Tech Tools Update– Realquantam
---
We hope that you had a wonderful Thanksgiving! We had a very nice time with our family, including Turkey, dressing and all the fixings!! David enjoyed the Dallas Turkey Trot, while I stayed home cooking and getting ready to host 27 people!
We will continue to watch the real estate markets as we head into December. Thank you for trusting us for your real estate appraisal needs.
About The Author
Shannon Slater
Shannon is a Certified Residential Real Estate Appraiser and serves as the Vice President of the DW Slater Company. She joined David at the DW Slater Company in 2006. Shannon graduated Cum Laude from the University of North Texas with a BA degree. Prior to joining the DW Slater Company, she was an Elementary School Teacher for the Pilot Point Independent School District. Shannon is an FHA Certified Appraiser. Shannon is a designated member of the National Association of Appraisers and a member of the Association of Texas Appraisers. In her free time, Shannon enjoys spending time with her family, singing in a local church choir, and tandem cycling with her husband.