January Newsletter – 2020 Recap
Posted On January 28, 2021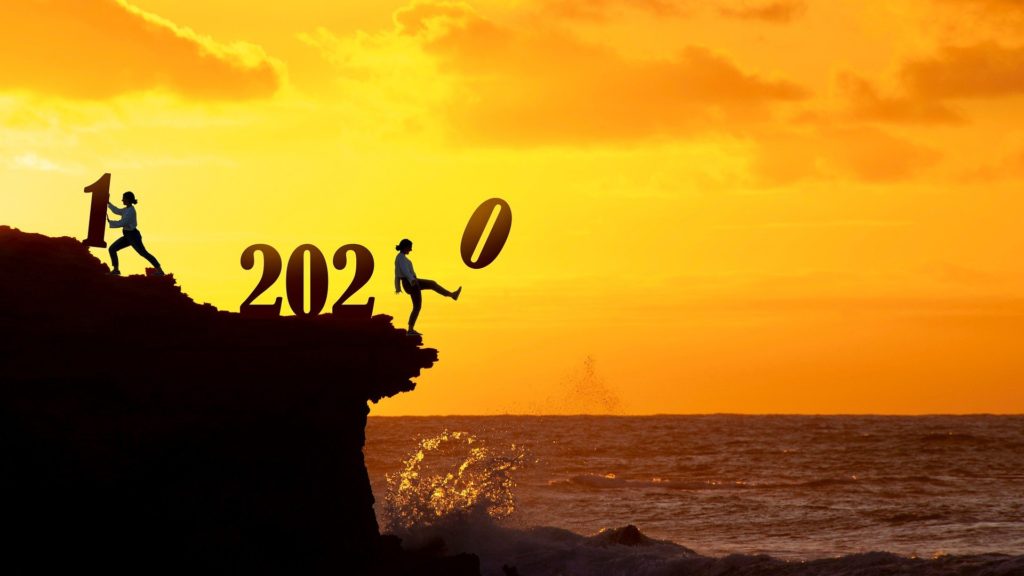 Now that 2020 is in our rearview mirror, we can take a look back and review it. I think we can all agree that this time last year, we had no idea what we were in for. We couldn't have predicted a pandemic that would disrupt everything in our world. In Texas, March was when the impacts of the virus began as the governor issued a disaster declaration on March 13th. It was interesting how, when it first began, many were predicting declines in the housing market. This did not happen. As you can see in our charts and data, our markets seemed to pause from March to June and then in July they all began trending upward. Texas is losing some of its affordability as the home price index continues to climb.
With supplies so low and the increased demand for work at home space, prices have continued to rise in our markets. New construction cannot keep up with the demand and millennials are now ready to purchase homes. Home price trends and demand are projected to continue to climb with this lack of supply and high demand. We do have concerns about the lack of affordability and the disappearance of the "starter home".
Here are the stats and charts for our markets. Note the data points are 12 months of data rather than one month.
Median Sales Price
DECEMBER 2020
Denton County
$329,900 | +4.7%
Average Price Per Square Foot
DECEMBER 2020
Denton County
$149 | +4.9%
Months of Supply
DECEMBER 2020
Denton County
1.9 | -38.7%
Volume
DECEMBER 2020
Denton County
17,720 | +12.0%
These price trends are for entire counties.  Please know that if prices are up 12% that may or may not mean your home price is up 12%.  Each home will be specific to its more immediate market.
Home Price Index
---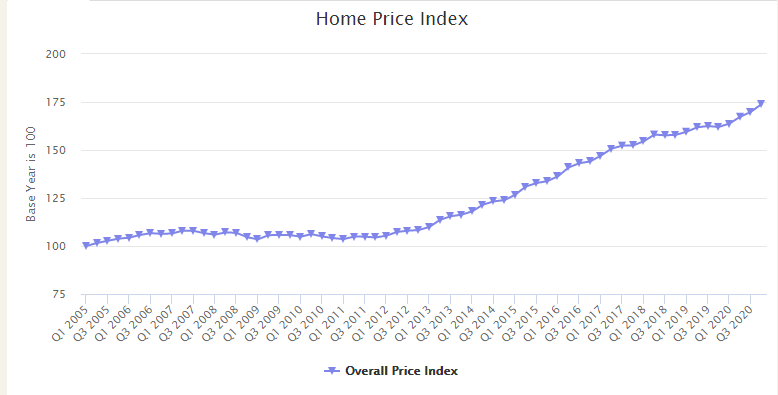 ---
Looking Forward
As we look forward, we will continue to watch our markets and provide monthly reports. As we are still in the midst of this pandemic, we continue to wish you safety and health. May we be encouraged by the words of Will Rogers:
---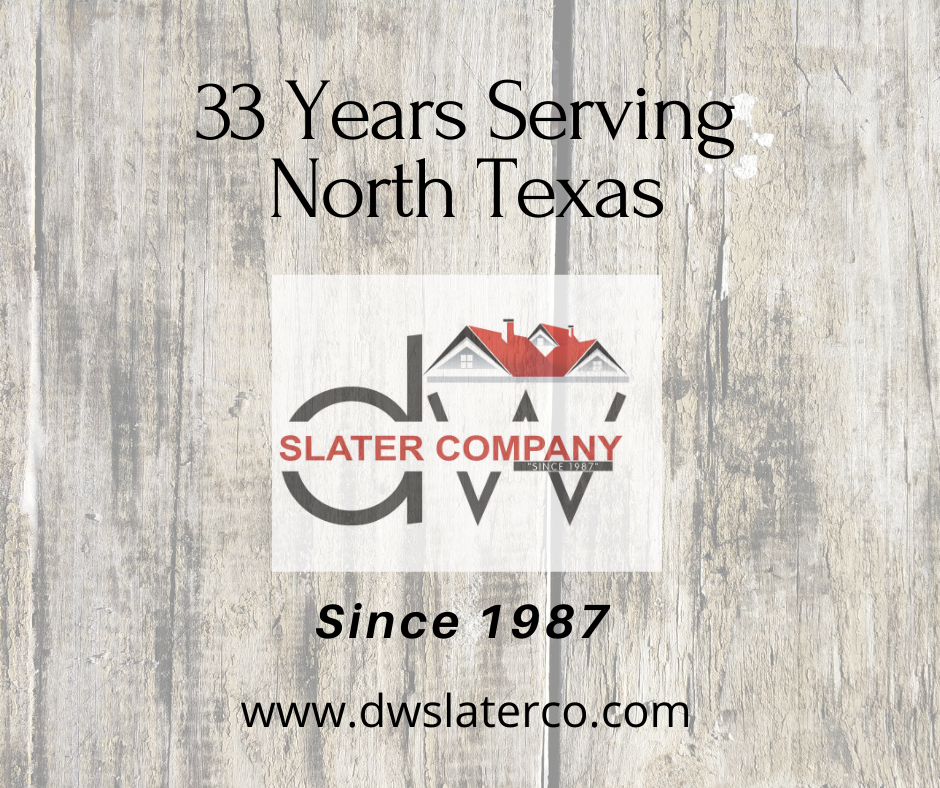 We will continue to watch the markets to see what happens in 2021. As always, we are here for your real estate appraisal needs. Please contact us with questions or inquiries at www.dwslaterco.com.
About The Author
Shannon Slater
Shannon is a Certified Residential Real Estate Appraiser and serves as the Vice President of the DW Slater Company. She joined David at the DW Slater Company in 2006. Shannon graduated Cum Laude from the University of North Texas with a BA degree. Prior to joining the DW Slater Company, she was an Elementary School Teacher for the Pilot Point Independent School District. Shannon is an FHA Certified Appraiser. Shannon is a designated member of the National Association of Appraisers and a member of the Association of Texas Appraisers. In her free time, Shannon enjoys spending time with her family, singing in a local church choir, and tandem cycling with her husband.