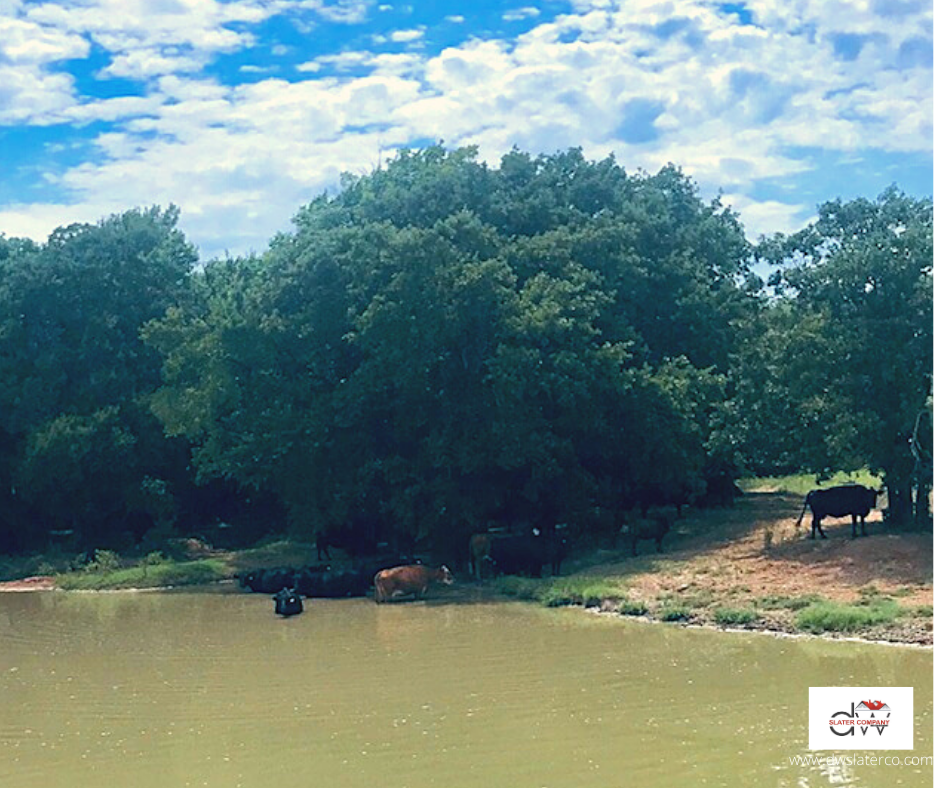 We are now into the very hot months of summer in North Texas with average temperatures of 96 degrees (not factoring in heat indexes in the triple digits). The housing market has been on a pandemic pause but last month has moved upward. As this pandemic is lasting longer than many had hoped or expected, there is now a pent up demand for housing in North Texas.
After spending more time at home, the need for a home office and a desire to be in a less dense area, are making a move to different housing more appealing for many. As a result, the number of sales for the month of June has surged. Supply is down and volume is up. New home starts are up 17.9% from last year as supply is trying to keep up with demand. The more rural markets are also seeing lots of activity. We will share some of the data from the rural counties this month so make sure to scroll down for the interactive charts!
The Texas economy is still struggling but recovering some during the pandemic. According to the latest report from Texas A&M Real Estate Center:
The Texas economy continues to recover from the COVID-19 pandemic. The state's economy lost 696,200 nonagricultural jobs from June 2019 to June 2020, an annual decline of 5.4 percent, smaller than the nation's employment decline of 8.6 percent. The nongovernment sector lost 610,300 jobs, an annual decline of 5.6 percent, also lower than the nation's employment decline of 9.1 percent in the private sector. Texas and U.S. annual job loss rates last month were both smaller than their May rates, making June the second month of economic recovery from the COVID-19 pandemic.
Added to the mix of factors impacting real estate, mortgage rates are at their lowest in 50 years, with rates dipping below 3 % with a 30 year fixed rate at 2.98%.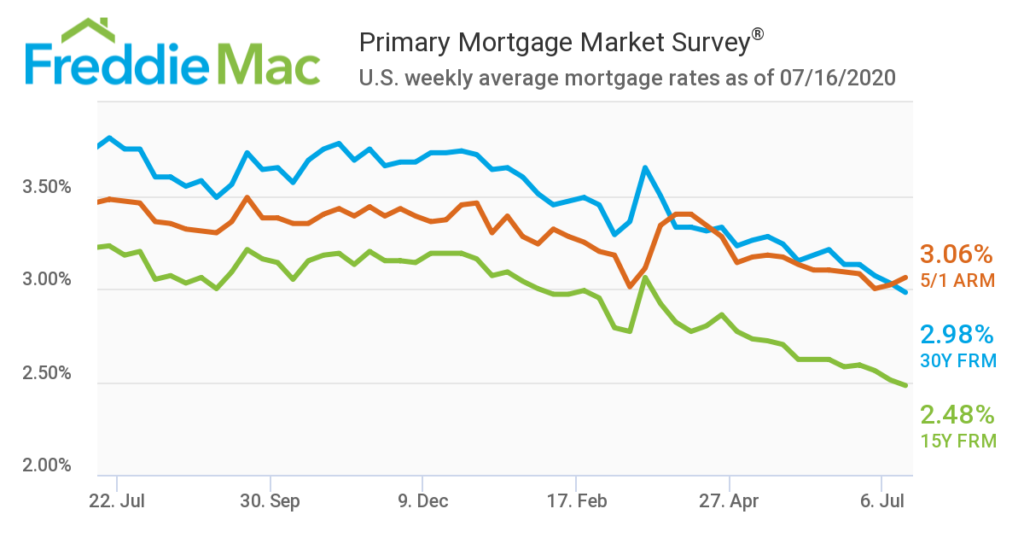 These low rates have certainly encouraged many to buy or refinance a home. However, the longer the pandemic and uncertainty exist, the more job losses will impact the purchasing power of many. Recent job losses reported in our area- JC Penney with 1,000 jobs cut and American Airlines is laying off and furloughing 25,000 jobs. Both of these companies are headquartered in North Texas and the impacts of these job losses have yet to be seen.
Let's look at the numbers for our main four counties:
Median Sales Price
Denton County
$325,000 | +1.2%
Median Price Per Square Foot
Denton County
$144 | +2.9%
Days on Market
Months of Supply
Denton County
2.0 | -42.9%
Volume
Denton County
1,772 | +17.9%
Rural Markets
Now, let's take a look at some of our less dense and rural market areas. We have included Cooke, Grayson, Wise, and Parker Counties. These, of course, are not all of the more rural counties around the DFW market but they are some of the counties we most often serve.
Median Sales Price
Cooke County
$248,200 | +10.9%
Months of Supply
Volume
These markets are seeing double-digit growth in the number of sales, as well as a large dip in the supply and an increase in the median sales price. This uptick in activity in the more rural markets has been attributed to the uncertainty in the more densely populated areas. Some are really just wanting to get away from it all and are looking to the rural areas for the respite.
Life Goes On
Although we are in the midst of a pandemic, which has cause much disruption in the world, we are reminded that life still goes on. People are still buying houses, getting married and having babies. We are proud to announce the birth of our fourth grandson! He was born this month and is doing well.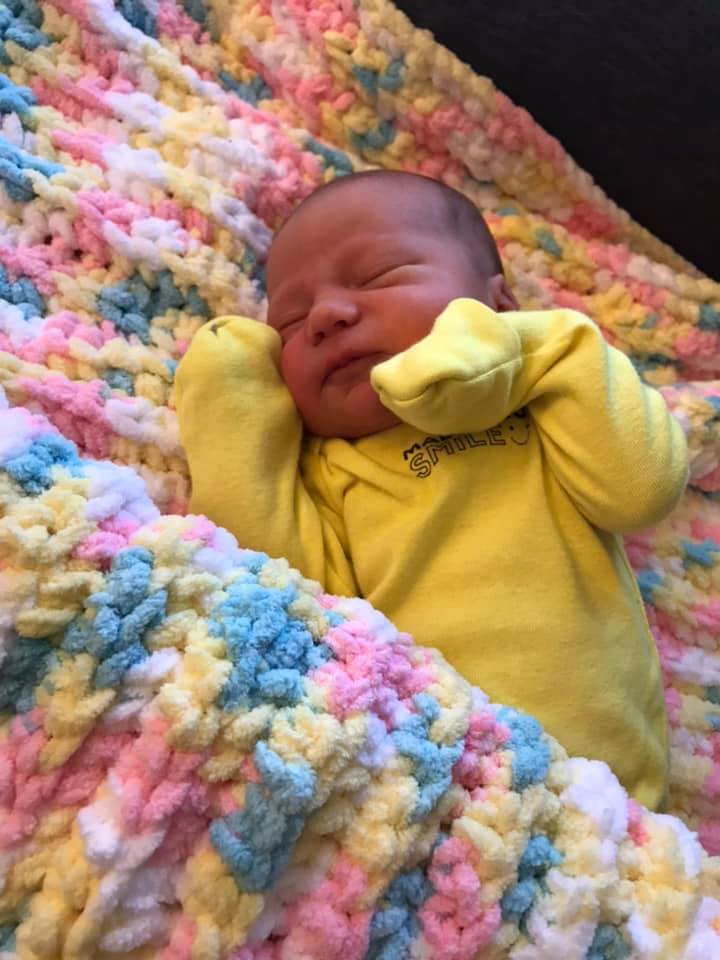 "In three words I can sum up everything I learned about life: Life Goes On"
Robert Frost
As always, if you have any questions about real estate appraising or need services, please do not hesitate to contact us. Stay safe and well!
Interesting Real Estate Related Reads & Recommendations
Two Kinds of Bedrooms and Bathrooms– Cleveland Appraisal Blog
Five Ways To Identify An Increasing Real Estate Market– Birmingham Appraisal Blog
Best Home Equity Loans of 2020 – Money
Listen Closely to the Housing Narrative– Jonathan Miller, Housing Notes
5 Excel Resources and How-To Guides for Appraisers– McKissock Blog
Wisdom of Crowds and 108 Year Old House– Scott Cullen, Working RE
5 Lessons Learned About Giving and Business– Michael Perry, Appraisal Buzz