July Newsletter – Are prices falling?
Posted On July 28, 2021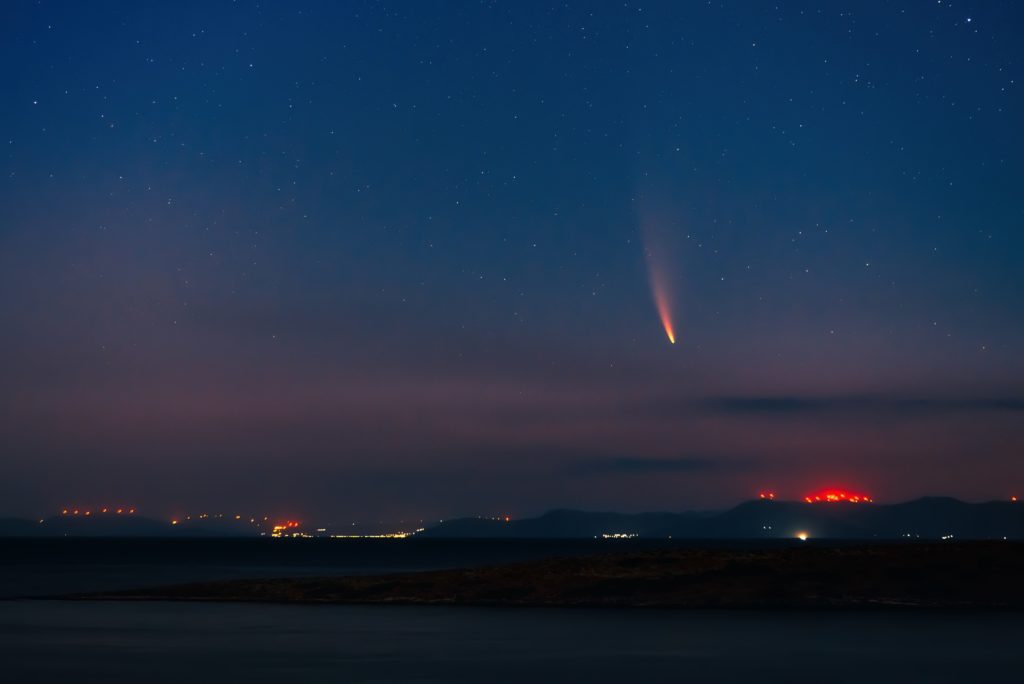 On Sunday night we saw a bright fireball falling from the sky. It was a meteor and many others in North Texas witnessed it fall, then explode when reaching the earth's atmosphere. It was unexpected and beautiful. As a skywatcher, I was happy to have observed it. What about our real estate markets? Are prices starting to fall? Is more balance coming to the market? There are national headlines claiming that the market is cooling. Is that true for North Texas?
As you will see from the charts below, prices are still rapidly appreciating. Mortgage rates and inventory are still at historic lows. Demand is still very strong. Perhaps the rate of appreciation is slowing in North Texas, however, home prices are still higher than ever. The National Home Price Appreciation (HPA) Index for June 2021 shows that, the National HPA average 15.6% which is up 6.5% from a year ago. For perspective check out their chart: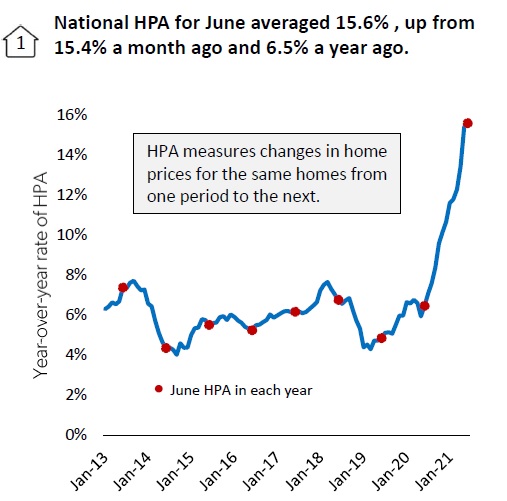 Prices have soared since a year ago. Denton and Collin Counties now have median sales prices of $400,000 and above. All four counties have shown double-digit appreciation YoY. Here is the market data:
Median Sales Price
JUNE 2021
Denton County
$400,000 | +23.2%
Median Price Per Sq Ft
JUNE 2021
Denton County
$179 | +24.3%
Months of Inventory
JUNE 2021
Denton County
0.9 | -59.1%
Days on Market
JUNE 2021
Volume
JUNE 2021
Denton County
1,604 | -11.4%
Median % of Original Price
JUNE 2021
Denton County
104.8% | +6.4%
Takeaways
If you look back at the history of our markets, you can see that June and July are typically when our markets peak. This is the first time in our markets that all four counties have a median price over list price. Last year the median sales price in Denton County was $324,725 and today is $400,000. The number of days on the market for the typical property in North Texas is 5. That means most homes are selling in less than a week of exposure. This is still a very very hot market. Until the market shifts, inventory increases, demand decreases, or mortgage rates increase, the market cooling will be slow if at all. We will continue to watch and give you the numbers for next month.
In Case You Missed it – Here are our latest posts
About The Author
Shannon Slater
Shannon is a Certified Residential Real Estate Appraiser and serves as the Vice President of the DW Slater Company. She joined David at the DW Slater Company in 2006. Shannon graduated Cum Laude from the University of North Texas with a BA degree. Prior to joining the DW Slater Company, she was an Elementary School Teacher for the Pilot Point Independent School District. Shannon is an FHA Certified Appraiser. Shannon is a designated member of the National Association of Appraisers and a member of the Association of Texas Appraisers. In her free time, Shannon enjoys spending time with her family, singing in a local church choir, and tandem cycling with her husband.