January Newsletter- Looking back at 2021
Posted On January 29, 2022
Ready or not 2022 is here! In this newsletter, we share the complete numbers for 2021. This past year was extraordinary with home price appreciation of double digits in all our North Texas markets. The ingredients for this appreciation were record low supply, high demand as the pandemic created a need for change for many and historically low mortgage interest rates which have remained below 4% since April of 2019. Our area has had extraordinary population growth as having the most net population growth in the nation. New construction has boomed in our area as the number of new home builds was up 77% in 2021 and this is not expected to slow down in 2022. Mortgage rates were historically low in 2021 as the highest the 30 year fixed rate was 3.18%. Since January the rates have begun to rise.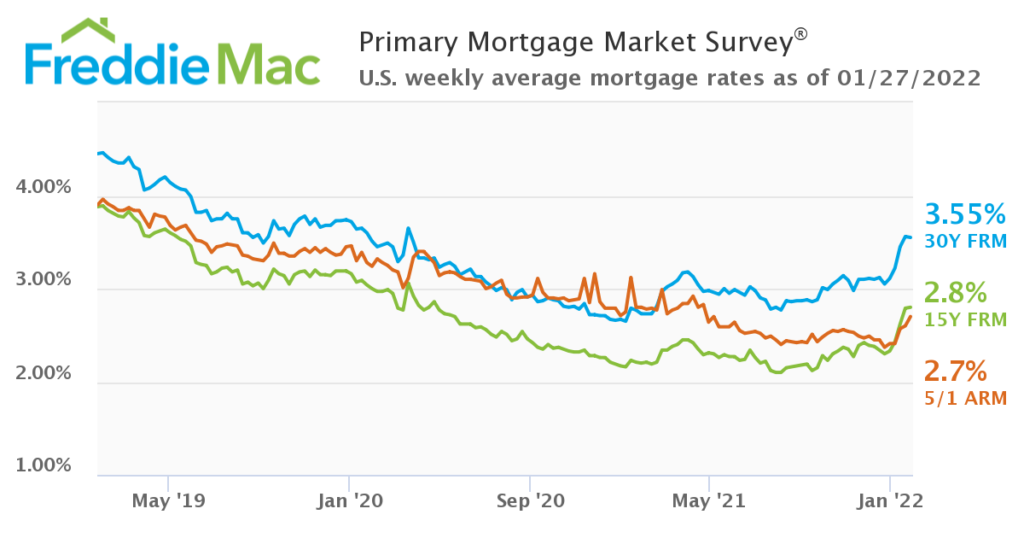 Here is a historic look at our markets from 10 years ago. All have increased over 100% with Grayson and Wise counties increasing over 170%.
| | | | |
| --- | --- | --- | --- |
| County | Median Sale Price 2011 | Median Sale Price 2021 | Percent Change |
| Denton | $179,000.00 | $395,000.00 | 120.67% |
| Collin | $198,000.00 | $430,000.00 | 117.17% |
| Dallas | $125,000.00 | $315,000.00 | 152.00% |
| Tarrant | $135,000.00 | $305,000.00 | 125.93% |
| Cooke | $115,000.00 | $260,000.00 | 126.09% |
| Grayson | $89,970.00 | $250,000.00 | 177.87% |
| Wise | $112,950.00 | $305,000.00 | 170.03% |
Data is from NTREIS
We made these visuals for the overall numbers in Denton, Collin, Dallas & Tarrant Counties.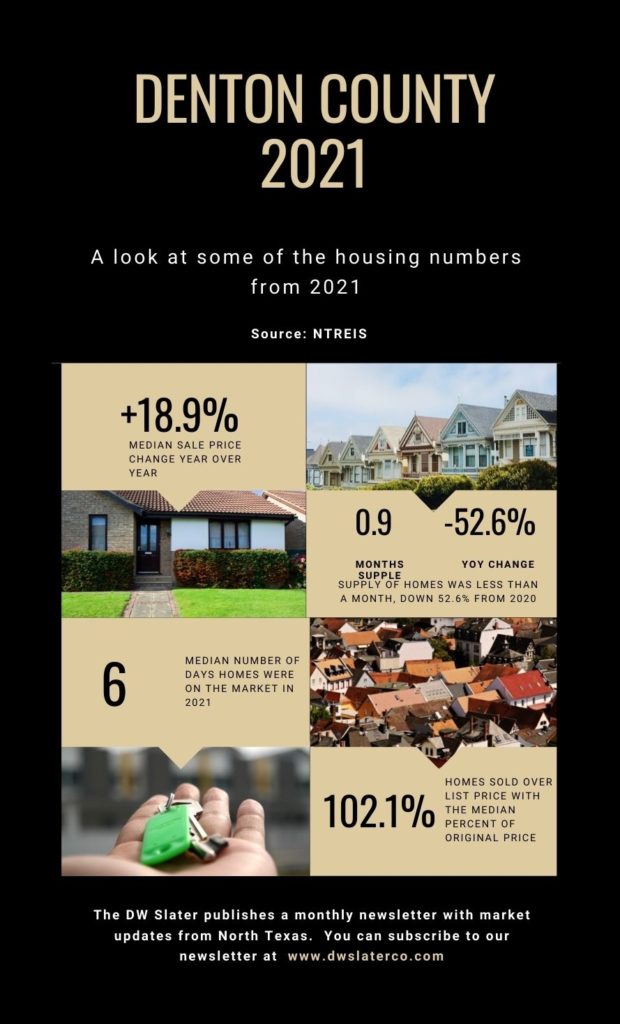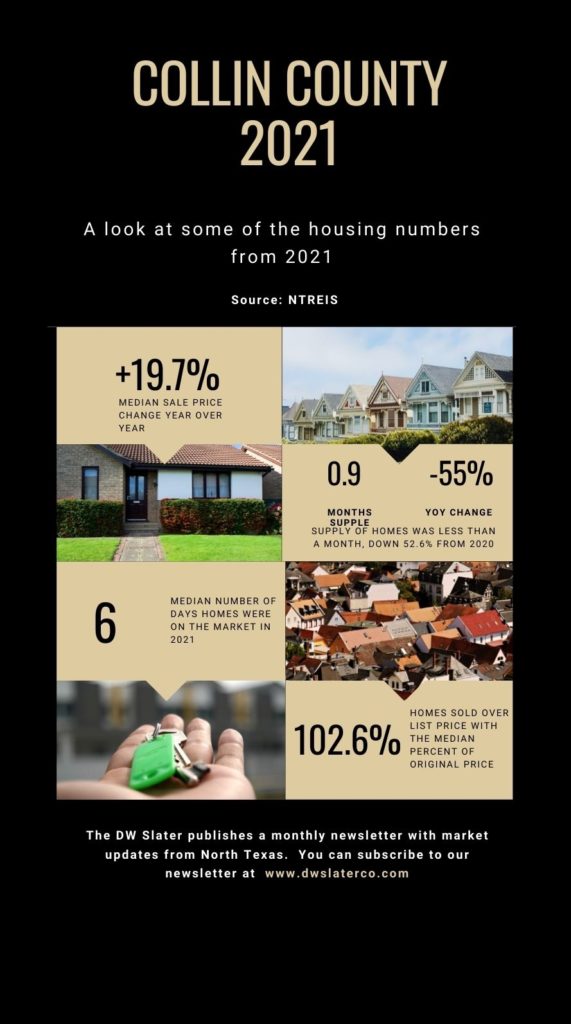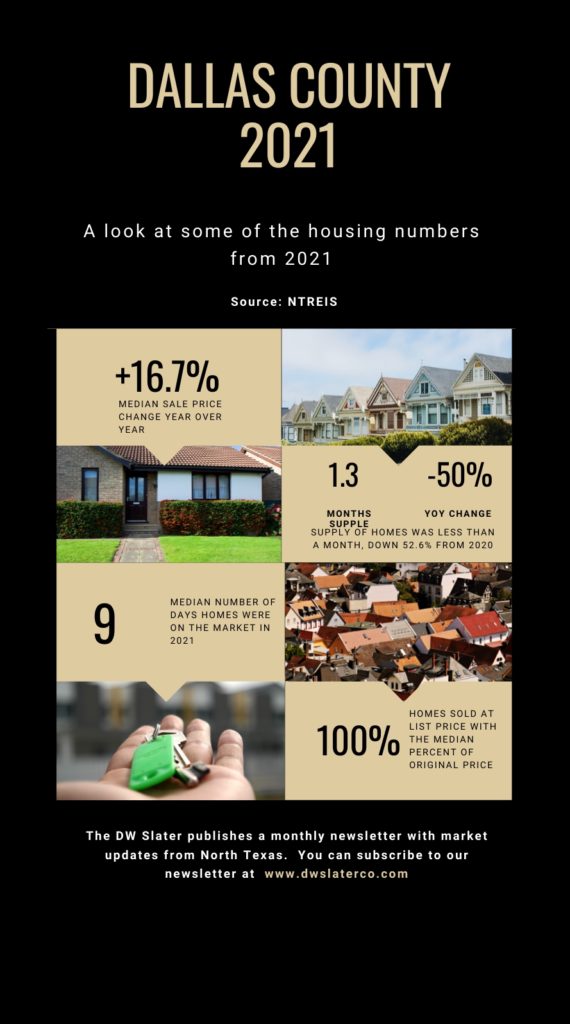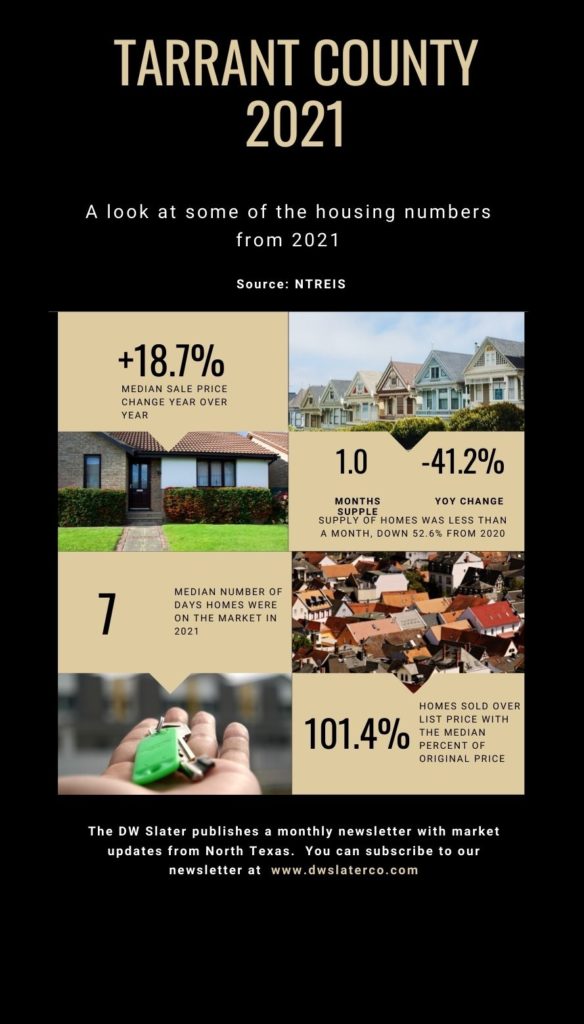 Here is a look at the year- end numbers for Denton, Collin, Dallas & Tarrant counties. Each data point is 12 months of activity.
Median Sales Price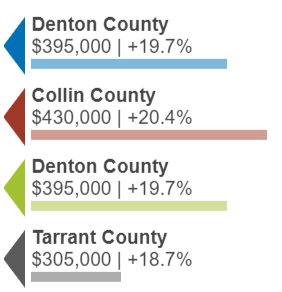 Days on Market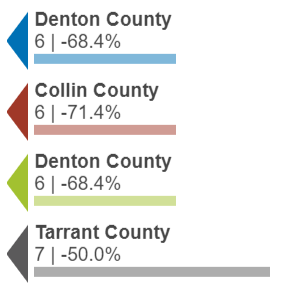 Months of Supply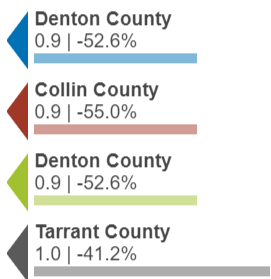 Volume
Median Percent of Original Price
The rate of price appreciation has begun to slow and the mortgage rates are starting to rise, however with high demand of population growth, home prices are not expected yet to decline. Signs for slowing or decline to watch for will be increases in supply, lower demand, less purchasing power if mortgage rates continue to rise, and longer days on the market.
---
Appraiser's Corner
Check out this month's information just for real estate appraisers. If you have information that you think would be good here, please let us know.
Webinars
George Dell has been offering free monthly webinars for appraisers. Here is a link to last months webinar with Timothy Anderson – Do Market Value and HABU Conflict?
The next webinar is set for February 4th with Joan Trice Appraisal Regulation – A Spaghetti Bowl?
Sign up here
Have questions about ANSI? FNMA is making ANSI the standard for home measurement starting April 1st. This free webinar answered questions about ANSI with Lyle Radke from FNMA.
Bulletproof Workfile- If you are in the 100% Real Estate Appraiser group you can watch a great webinar from Robert Keller about what to keep in your workfile. Here is a link to the video but I think you have to be a member of the group to view it- Bullet Proof Workfile Also appraiser Mary Cummings wrote recap of it here.
If you have other great reads or webinars please let us know. We will continue to watch the real estate market in 2022. If you have questions about appraisals or appraising you can contact us at dwslaterco.com. May we all have a great 2022!
About The Author
Shannon Slater
Shannon is a Certified Residential Real Estate Appraiser and serves as the Vice President of the DW Slater Company. She joined David at the DW Slater Company in 2006. Shannon graduated Cum Laude from the University of North Texas with a BA degree. Prior to joining the DW Slater Company, she was an Elementary School Teacher for the Pilot Point Independent School District. Shannon is an FHA Certified Appraiser. Shannon is a designated member of the National Association of Appraisers and a member of the Association of Texas Appraisers. In her free time, Shannon enjoys spending time with her family, singing in a local church choir, and tandem cycling with her husband.