Mortgage Rates Impacting Housing- September Newsletter
Posted On September 28, 2022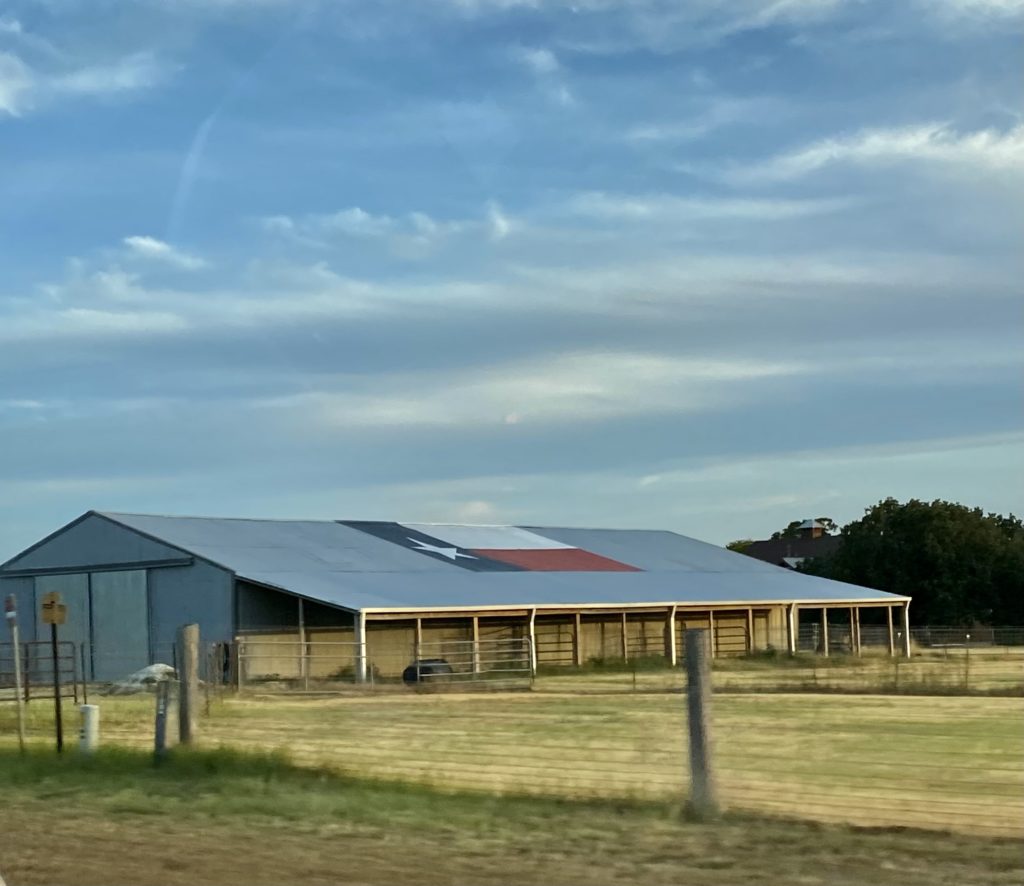 I am a 7th generation Texan on both sides of my family. I can trace my roots back to the Battle of San Jacinto and the Old Three Hundred . If you are from Texas then you get it. To those that just got here, "Welcome"!! I hope you enjoy it as much as I do! Texas really is big and very unique! There are many places in this state I haven't been to yet. We, of course, appraise in North Texas, which is the Dallas/Fort Worth area. I grew up in South Texas (Houston area) and I love it here. They say we like to do everything big here and in many ways that is very true. How are we doing in our housing markets? This recent study from Wallet Hub has Texas dominating the list as the best housing market in the US based on attractiveness and economic strength. In fact, the top 3 towns, Frisco, Allen, and McKinney are all in our North Texas markets.
If you have been subscribing to this newsletter or just following the housing market in North Texas then you are aware of the very high appreciation rates and construction boom that has been happening here. Just as things began to start to level off, 2021 and 2022 exploded. The market became frenzied with most sales having multiple offers and bidding wars were the norm (this can really be seen when you look at the Percent of Original Price chart below). Mortgage rates were at historic lows creating a lot of buying power for consumers. The last two months rates have begun to climb with the current average 30 year fixed rate at 6.29%. Freddie Mac does a weekly average and this week's average will be coming out later today. Reports are that it will be closer to 7% for the 30 year fixed rate. As the rates climb, buyer power is diminishing. The days of bidding wars and selling over asking price appears to have come to an end.
What's happening in our markets? We are definitely seeing a shift. Here are the indicators:
⬇️Volume is down
⬆️Supply is up
⬆️Days on Market is up
⬇️Median Price down from previous month
It is of note, that median prices are up from the same time last year but they have risen so high the past 12 months that the rate of decline is less than the previous rate of increase. There is also some seasonality to the decline as prices do typically start to decline as we get into the fall months, however considering all other factors, I believe we are seeing a stronger shift in the market. We are also seeing builders reduce their prices indicating that they too see a slow down as they are trying to clear their inventory. With mortgage rates rising it is no surprise that refinance volume has reached a 22 year low.
As we are in a shifting market, note that your local real estate professional will be your go to source for what is happening at a local level. Every market is different. Do not apply these percentages to your house and think that it is now worth "X" amount because prices are up 12.7%! That's not how this works! We have seen some of our markets still trending upward but some are starting to decline. As appraisers, it is very important for us to look at all of the data, but the recent sales, pendings and listings will be our best indicators in a shifting market.
Here is a look at our local markets:
Median Sales Price
Days on Market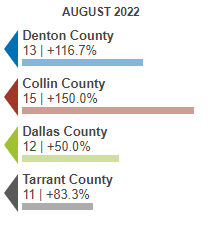 Months of Supply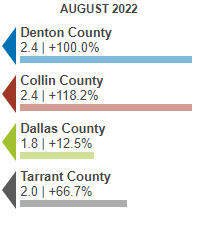 Volume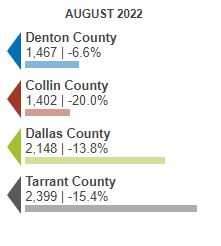 Percent of Original Price
Sneak Peek 👀
Here's a look at the number of active listings in September. All four counties are continuing to show increases. Stay tuned for next month's newsletter!
---
Check out this month's information just for real estate appraisers. If you have information that you think would be good here, please let us know.
📖Read
Chuck Norris eats 7% mortgage rates for breakfast– Sacramento Appraisal Blog
Bias in the Transaction Zone?– George Dell
Navigating a Changing Market– Working RE
Should We Think About Thinking? – George Dell
Trust But Verify: Insights from a Seasoned Appraiser– McKissock
While some things change.. Some remain the same– Skap the Appraiser
Unusual Market Forces Drive Farmland Sales– Successful Farming
New home sales are up 28% — but don't believe the hype– HousingWire
Killed by Carbon Monoxide: Appraiser Blamed– Working RE
September 2022 Appraiser Update– FNMA
Housing Jumps the Shark– Housing Notes
What is a Reconciled Value? -Cleveland Appraisal Blog
5 Things To Consider When Getting A Hybrid Appraisal– Birmingham Appraisal Blog

🎧Listen
The Million Dollar Mindsets- The Real Value Podcast
The Appraisal Update – Episode 113 | Instant Connection– The Appraisal Update Podcast
Take Advantage of a Commoditized Industry– The Real Value Podcast
Contributory Value meets The Real Value– Contributory Value Podcast
Bulletproofing Your Appraisal Business- The Appraiser Coach
📺Watch
Webinar on the Third Exposure Draft of proposed changes to USPAP– The Appraisal Foundation
Contributory Value – Solomon
Forecast for the Fall Real Estate Market– Altos Research
An Insider Look into the Housing Market – Appraisal Buzz
6 Recent Appraiser Lawsuits and the Lessons from Each– Appraiser eLearning
Bias and Appraisal Made Simple– George Dell
AEI's Housing Center September 2022 HMI Briefing Call– AEI Housing Center
Do You Believe in Ghosts? – Appraiser eLearning
---
As always, we will continue to watch our local markets as well as what is going on nationally. We will be watching the impact of rising rates, inflation, and economic data on the housing markets. If you have thoughts, comments or questions let us know. If you need appraisal services please contact us at www.dwslaterco.com.
About The Author
Shannon Slater
Shannon is a Certified Residential Real Estate Appraiser and serves as the Vice President of the DW Slater Company. She joined David at the DW Slater Company in 2006. Shannon graduated Cum Laude from the University of North Texas with a BA degree. Prior to joining the DW Slater Company, she was an Elementary School Teacher for the Pilot Point Independent School District. Shannon is an FHA Certified Appraiser. Shannon is a designated member of the National Association of Appraisers and a member of the Association of Texas Appraisers. In her free time, Shannon enjoys spending time with her family, singing in a local church choir, and tandem cycling with her husband.