Last month, I was complaining about how it was still so very hot and I was ready for the cooler fall weather. Well, yesterday we walked around a large 70-acre equine property when it was wet, misty and 45 degrees. I loved it! We are already getting a freeze warning for tonight. That is early in Texas. Some around here say we just skip fall and just go from summer to winter. Some days it certainly feels that way, but I have lived here my whole life and I know that it never stays hot forever and it never stays cold forever. Changes do come, just as they do in the real estate markets.
Real estate markets go and down. They fluctuate. This can really be seen in the interactive charts below when looking at the ups and downs from month to month. To look at a broader picture of our markets check out this chart of the real estate price cycles in the Dallas-Fort Worth Metro area. You can see that we have only had two big downturns. One in the '80s which coincides with the Savings and Loan Crisis and the second on started in 2007 with the housing crisis.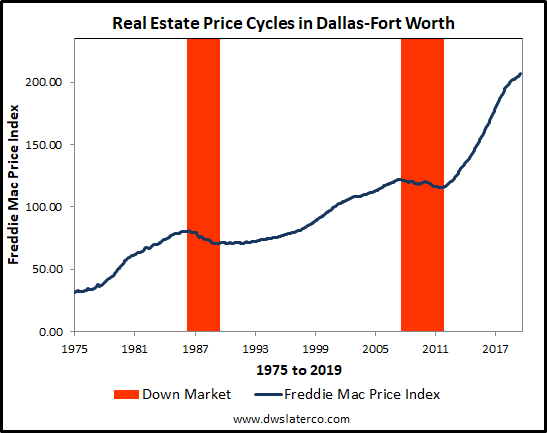 The markets also change with the seasons. If it feels slower right now, that is because the markets typically do slow month to month in the fall. Looking at our markets of Denton, Collin, Dallas, and Tarrant counties there is a slowing month to month but when compared to the same time last year they are still increasing. The pace of appreciation has slowed but prices are still up YoY. We also wanted to show you the more rapid price appreciation in our more northern and rural markets of Cooke and Grayson counties. See the Cooke and Grayson County charts below. Don't forget to hover over the charts as they are interactive.
Median Sales Price Trends
SEPTEMBER 2019
Median Price Per Square Foot
SEPTEMBER 2019
Median Days on Market
SEPTEMBER 2019
Months Supply of Inventory
SEPTEMBER 2019
Volume- Number of Sales
SEPTEMBER 2019
Cooke & Grayson Counties
SEPTEMBER 2019
Cooke and Grayson counties are more rural markets with less population and fewer sales. For these reason, they do fluctuate more. There has been a strong increase in the median sales price for both counties within the past three year. Cooke County sale prices have flattened out. With the population growth and price increases in the North Dallas area, the demand for more affordable houses and the desire for more space have increased the prices in these counties.
Interests have been dropping over the past year and increased slightly last week. With interest rates so low, refinances and housing purchases have been holding strong. Here is a look at the rates over the past year:
Mortgage Rates
---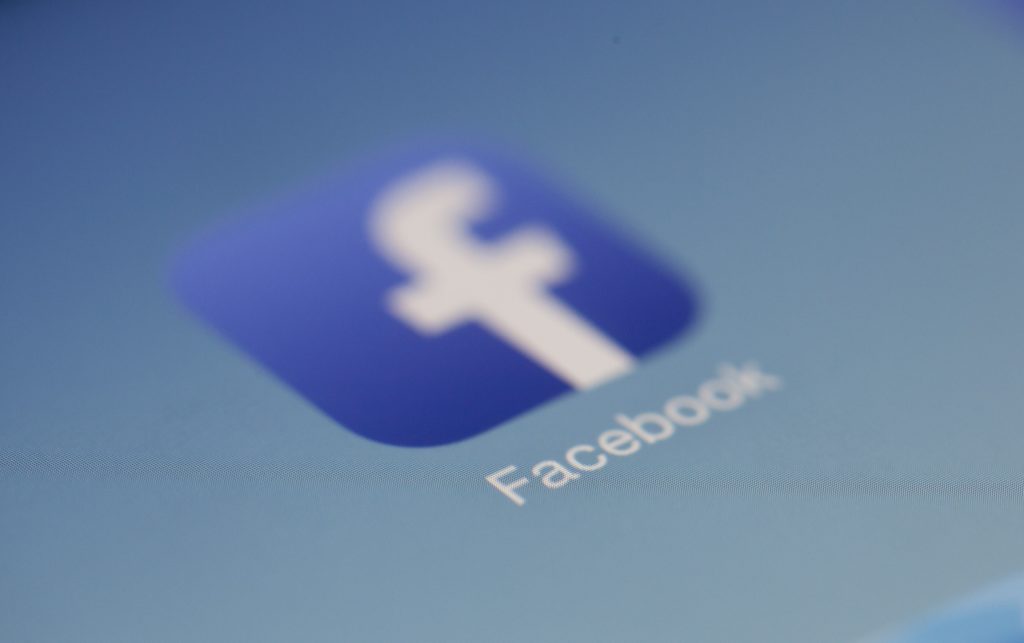 If you haven't liked us on Facebook, please check us out! We share relevant real estate information and weekly mortgage rate updates. We'd love to connect on social media! Click>>>Here
Happy Halloween!
We hope you have plans for a safe and Happy Halloween! As a member of the Pilot Point Chamber of Commerce, the DW Slater Company will be at our local Trunk or Treat. If you are local, stop by and we will give you a treat!
Check out these great reads:
Does the market really change every seven years? – Sacramento Appraisal Blog
5 Scary Movies that Describe and Appraiser's Job – Birmingham Appraisal Blog
The Penny… A Classic Example of Cost Not Equaling Value– Cleveland Appraisal Blog
Chick-fil-A and Starbucks Distributor or Move California Headquarters to Texas– CoStar