June Newsletter-Easing Off the Pedal
Posted On June 16, 2022
When I was a young poor college student, I got a speeding ticket. When the officer asked me how fast I was going, I told him truthfully that I didn't know. You see my speedometer had stopped working in my car and I didn't have the extra funds to fix it so I just drove along with everyone else. Well, in this case, everyone else was speeding. I was the lucky gal that got the ticket. I did end up fixing my speedometer and had the ticket removed from my record by taking a Defensive Driving course. Back then (1988) there was certainly no such thing as online courses and I took my class at the old Lab School at the University of North Texas. It was great! They had simulators that you sat in and gave you all kinds of tests to develop your defensive driving skills. I remember learning the skill of easing off the pedal when something ahead was a potential problem, such as something on the road or traffic ahead. The instructor taught us not to press hard on the brakes but ease off and then begin pressing the brakes if needed. If we had pressed the brakes too hard, we would have failed because we would have been hit from behind. It really was a good class and I learned things from it that still help today.
Why do I tell this story? Well, the market in North Texas is still very hot. Home prices are still going up at a high rate. Prices are up 22% – 32 % from the same time last year. Homes are still selling in 5-6 days. Homes are still selling over the list price and the supply of homes is still very low. But we are seeing some signs of easing off the pedal. Not braking just easing off the pedal as there are some current issues that are impacting the markets. Economic changes, policy changes, supply chain issues, social changes, and buying power can all impact real estate. The Fed just made the biggest rate hike since 1994, we continue to have supply chain issues and inflation seems to be everywhere. Mortgage rates are already moving up and are projected to move higher.
What's Been Driving Our Markets?
In our markets, very low supply has been coupled with very high demand which has been the catalyst for the home price appreciation. We have been sharing here multiple times, some of the factors of high demand include the population growth, an increase in remote work, and Millenials finally entering the market. One factor that we did not consider was the impact of institutional investors. Recent data from a NAR study reveals that institutional investors bought more than half of the homes sold in Tarrant County in 2021. According to the study Texas had the highest percentage of institutional investors purchases. The investors either resold the homes or rented them.
First time home buyers are having to compete with larger institutional investors that have more buyer power. This has impacted affordability in North Texas as home prices have risen at a great rate than wage growth. Here is a look at the home price index in the Dallas- Fort Worth- Arlington market.
Another thing to watch is new construction. Builders have been trying to build new homes to meet the demand but there have been delays due to supply chain issues and cost of construction. One metric to watch is the number of building permits. This data is from the Texas Real Estate Center. I have broken them down by our main four counties. Both Denton & Collin counties dropped from the previous month. Dallas & Tarrant counties have increase from the month before.
Although we are seeing some slight signs of easing off the pedal in our markets, prices are still appreciating. Historically, June is our highest month for prices so it will be interesting to see the numbers next month. Here are a look at the current numbers in Dallas, Tarrant, Denton & Collin counties.
Median Sales Price
Median Price Per Square Foot
Month's Supply of Inventory
Days on Market
Median Percent of Original Price
Volume
Key Notes– Sale price are still moving up but price per square foot is down from the previous month. Supply is slightly up from last month. Volume is up. Days on Market has been relatively flat since March. The percent that buyers are paying over list price is less than the previous month.
---
Appraiser Corner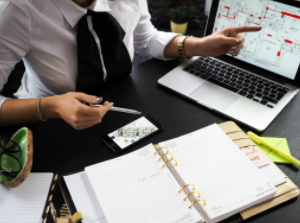 Check out this month's information just for real estate appraisers. If you have information that you think would be good here, please let us know
Great Appraisal Reads
Who Moved My Appraisal Cheese? – Mark Buhler/Appraisal Buzz
7 Tips for Building Strong Appraiser-Client Relationships– McKissock
Lenders See Considerable Value in Appraiser Modernization– Fannie Mae
Things I Learned Wresting a Bear: Insights from a Seasoned Appraiser– McKissock
A Time of Ripeness– Steven Smith/George Dell Blog
Fannie Mae says a recession is likely to hit next year, and it could hit the housing market too -Fortune
An Excess of Appraisers? – George Dell
Why the AI Revolution in Real Estate May Never Happen– Propmodo
Time is of the Essence– Blaine Feyen, Working R.E
Buyers gaining power & farewell real estate honeymoon– Sacramento Appraisal Blog
Does Your Property Need to Be Jacked Up?– Cleveland Appraisal Blog
Do I Need A Probate Appraisal?– Birmingham Appraisal Blog
The Housing Market Is Spiraling Downward With Dogged Determination– Housing Notes
The Wylie Ax Murder House- Does Murder Impact the Value of Real Estate?– DW Slater Appraisal Blog
How to Relocate With Ease– DW Slater Appraisal Blog
Webinars
Key Stats to Watch in a Changing Real Estate Market– Altos Research
[PART 2] Tips for Reducing Revision Requests That Top-Performing Appraisers Swear By-Clear Capital
Still Using a Clip Board and a Tape Measure? Get an Inside Look at Tech-Enabled Valuation Solutions- Appraisal Buzz
Staying Relevant in the Appraisal Industry-Class Valuation, Appraisal Buzz, DataMaster & McKissock
Addressing Your Desktop & Hybrid Questions– 3 Part Webinar Series- Appraiser eLearning
Market Price Indexing– George Dell
---
Keeping You Posted
As always, we will continue to watch our local markets as well as what is going on nationally. We will be watching the impact of rising rates, inflation and supply chain issues. If you have thoughts, comments or questions let us know. If you need appraisal services please contact us at www.dwslaterco.com. Want this monthly newsletter?
About The Author
Shannon Slater
Shannon is a Certified Residential Real Estate Appraiser and serves as the Vice President of the DW Slater Company. She joined David at the DW Slater Company in 2006. Shannon graduated Cum Laude from the University of North Texas with a BA degree. Prior to joining the DW Slater Company, she was an Elementary School Teacher for the Pilot Point Independent School District. Shannon is an FHA Certified Appraiser. Shannon is a designated member of the National Association of Appraisers and a member of the Association of Texas Appraisers. In her free time, Shannon enjoys spending time with her family, singing in a local church choir, and tandem cycling with her husband.